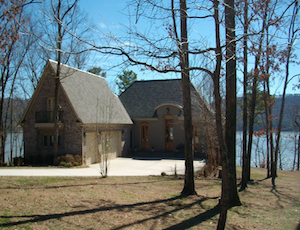 Selling your home is an exciting time full of anticipation as you patiently wait for an offer. Although some of the anticipation of waiting can be overwhelming, it truly can be a longer wait for most people. Thousands of homeowners looking to sell their homes can overlook even the smallest of thing because they've become accustomed to their environment. Consider a few factors that you could be overlooking that could affect the sale of your home:
LANDSCAPING
For a home buyer, the journey of finding the right home can be a long one; however, once you've found a home to your liking it seems to immediately grab your attention. One of the first thing a home buyer notices is the landscaping of your home. Their eyes are immediately drawn to the atmosphere that you've set before entering your home.
Before putting your house on the market, consider the state of the landscape of the home. Does the lawn need mowed? Are their holes in the grass? Are there dead plants or trees taking away from the lovely home that you've created? Make sure that you've conducted a thorough inspection of the condition of the landscaping and seek room for improvement.
Treat your lawn for lush green grass, water your plants and flowers, and if need be adding more.
PAINT
A major turnoff for most buyers is the idea that there is a lot of work to be done. A lot of buyers seek a house that is "turn-key-ready", meaning they want the home to be ready to live in from the time they open the door.
This being the case, it would be wise to take a moment to review your paint colors. Consider if it needs freshening up. Inspect your baseboards, crown molding, and walls to ensure that there aren't holes or dents that need attending to.
Also, if you find that you don't like th paint you currently have, chances are that the potential home buyers won't like it either. Paint can make or break the ambiance of any room. If you're looking to sell your home, go the extra mile and get a fresh can of paint. Go with something neutral and capable of brightening up a room. Benjamin Moore's Simply White was an award-winning paint in 2016 so check it out and brainstorm some ideas.
TIMING
Some sellers have made a list and checked it twice to ensure that their home is turn-key ready, but still seem to have an issue with the amount of time it's taking for an offer. Sometimes it's worth your while to monitor the market in your area. No paint color or landscaping can affect the market's patterns.
While keeping notice of the market, check the comps and see what other homes are going for. Are you selling too high? If you aren't selling, but your home is reasonably priced, it simply could be a time of the year which isn't as busy for the market. Don't get discouraged just get answers. It might be worth your while to reach out to your realtor friend or neighbor and see if they might have some insight.
Your home is your haven and you'll want to create the same refuge for the next homeowner. Consider these quick tips to ensure that you've done what you can to make your home sell.