TVA closes out the environmental review process on floating houses
Posted on February 29, 2016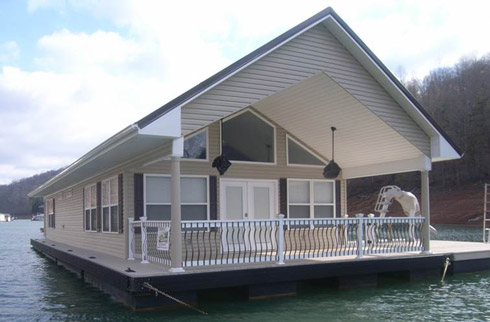 After about two years of research, public input and assessment, TVA has issued the final Environmental Impact Statement on floating houses and nonnavigable houseboats on TVA reservoirs.
In the final EIS, TVA proposes to prohibit additional new floating houses and approve existing ones that meet minimum standards. TVA would also apply a sunset period of 20 years for all nonnavigable houseboats/floating houses, meaning even structures with permits and those that comply with standards would need to be removed by the end of the 20-year sunset period.
"This decision is about protecting public land, public health and safety and doing the right thing for the people of the Valley," said James Adams, senior manager, Recreation and Shoreline Management.
"Sometimes the right thing is not the easy thing," he added. "TVA recognizes that these floating homeowners have made significant investments in these properties, but this is in the best interests of the public. We intend to work with the owners of these structures to ensure the standards are met and the structures are eventually removed."
In May, the TVA board of directors will determine whether to approve a policy concerning floating houses. Rules to implement the policy will be developed and the public will have a chance to comment on the proposed rules during a 30-day public comment period.
"We began this effort due to the increasing numbers of floating houses and proposed residential type developments on the water," said Adams. "TVA has worked with many stakeholders over the past two years to ensure this issue was visible. We expect there will be significant public comment and feedback. This policy requires a difficult decision, but in the end, we believe we are proposing the best policy to be good stewards of public lands while providing a reasonable solution to the existing circumstances."