The Lake Real Estate Team focuses on the balance of how we live, how we work and how we play on the lake. Balance in life is key to our happiness, health and wealth. We are here to help you find that balance and live your dream. With over 15 years of experience living and working on the Lake... we are confident we can get your property sold. We will work as a team to promote and sell your property no matter where it is on the lake. We are confident that we can accurately price your home to sell or find just the right home or property for you to buy. Marketing is key to selling your home. Living on the lake gives us the knowledge and the advantage over other real estate companies. Let us make your dream come true. Give us a call at 865-206-2820.

Kimberly Cargill-Wax
Some things fit just right. For us, life on the lake is the perfect fit. We simply feel comfortable here in this idyllic setting. As leading lake real estate professionals, We have proven to be the perfect fit for many out of state and local buyers and sellers looking to make the most of their real estate opportunities. From lots to vacation homes on the lake to primary residence throughout east Tennessee, We are the ultimate resource for the ultimate lifestyle. Working for Gables & Gates, REALTORS, we specialize in Lakefront and Lake View real estate sales.
Gables & Gates, REALTORS is one of the leading real estate companies on the lake. Why? The answer is simple... Integrity, Follow-through, Customer Service, Professionalism, Knowledge of the Market, and a great understanding for Technology and how it sets me apart from the competition. Internet marketing is key to the future in real estate. We give our clients the tools to make the best decisions in real estate.
We have made and continue to make many wonderful memories on the lake. Contact us today to start living your dream. Whether it is a Lake home, cabin, Condo or lot, let me help you start making memories.
Whether you are a first time lake home buyer, looking to retire, thinking of selling your Lake home or making an investment We will guide you through a satisfying and worry free experience. Our reputation for honesty, quality, innovation and unparalleled customer service continues to grow year after year. With an array of buyer and seller resources, We offer a professional sales approach to meet your unique and specific needs.
If you're planning to sell your Lake property in the next few months, nothing is more important than knowing a fair asking price. We would love to help you with a FREE Market Analysis. We will use comparable sold listings to help you determine the accurate market value of your home.
Also on the Team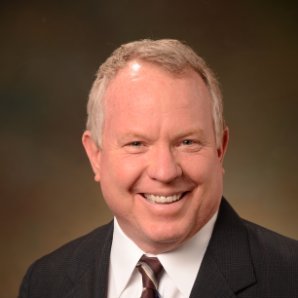 Steve Wax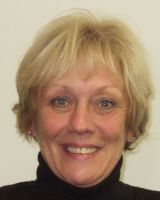 Debbie Boeck
4 Reasons Why You Should List With Us
1. Lake Living
All of us have lived on the lake for many, many years. We are familiar with how to deal with most all issues that come up when buying or selling a home on the lake.
2. Quality
Tennessee Lake home buyers want a variety of choices to meet their individual tastes and lifestyles. View Water Front Property is designed to provide a wealth of information on luxury real estate on all the lakes in East Tennessee. Site visitors viewing your lake property for sell can expect a unique interactive experience that includes high-resolution photo galleries, Drone aerial imagery, 360° virtual tours, video home tours and more.
3. Value
In today's highly competitive Real Estate market, marketing is increasingly important in differentiating one Realtor from another. With the wide variety of information available on the internet, Realtors who base their services around their knowledge of Knoxville MLS listings are losing their footing to marketers like ourselves, who provide excellent customer service. We focused on providing you with the best results and service in the industry. We listen carefully to understand your Real Estate goals and work hard to create solutions that make sense for you. Whether you are new to the market or an experienced investor,We have the expertise, proven track record and marketing resources to help you achieve your real estate goals.
4. Commitment
As Realtors, We understand the emotional stress clients are going through when they choose to buy or sell a house. We take pride in making the home buying and selling process easy for my clients and go above and beyond traditional methods to provide 100% satisfaction. Anything less is not good enough. Our commitment to innovation and adaptability is demonstrated by using cost-effective marketing methods catered to your individual business needs and interests. And because we do this, our clients happily pay for our services, knowing they received the best quality and value for their money.
We deliver a unique & proactive marketing strategy that combines: research, analysis, psychology, technology and statistics. Few agents in the Knoxville area have the background, experience and ability to intertwine these strategic elements to ensure the very best results for you. As a home seller, when you choose to sell a property, the choice of a Realtor is very important and we believe that you — deserve the absolute best!