Having a home located on the lakefront gives you the unique opportunity to enjoy the benefits associated with lakeside living. Many people invest in vacation homes located near large bodies of water.

Although these homes may not be lived in continuously throughout the year, they often require the same maintenance and attention that a full-time residence needs to remain in good condition. Replacing the existing windows in your lake home can be a simple and effective way to improve structural stability and keep the utility costs for your vacation home low.
Keep the beautiful views the primary focus. A neutral palette devoid of area rugs or window treatments camouflage this lake house living room with its surroundings.
Since purchasing new windows can represent a significant financial investment, here are three simple things that you can do to help ensure the cost of replacing your lake home's windows stays as low as possible.
1. NARROW YOUR PRIORITIES
Windows serve a variety of purposes when it comes to the style and function of a home. Prices associated with purchasing replacement windows are reflective of the unique needs that these windows can meet.

If you want to reduce the cost of adding new windows to your lake home, it's important that you take the time to carefully consider your priorities before you make a purchase. If your primary concern is improving the overall appearance of your lake home, then replacement windows designed to add style will be your best option. If you want your lake home to be more energy efficient, then windows that help prevent air transfer should be considered.

Knowing your priorities will help you narrow your window options to those that are best suited to meet your long-term needs. This will help you avoid spending too much on windows that feature characteristics you don't need.

2. CONSIDER THE MATERIALS
You should take the time to become educated regarding the various materials used to construct replacement windows. The materials used in the construction process can have a significant impact on the overall cost of replacement windows.
If your lake home is located in an area that sees a lot of wind and high humidity levels, then affordable vinyl windows will be sufficient to meet your needs. If your lake home is located in a resort community with strict HOA guidelines and standards, then you may need to invest in more expensive fiberglass or wood replacement windows to ensure your property's compliance.
Be sure that you take the materials used to construct your replacement windows into consideration, and opt for vinyl products whenever possible to help keep your costs low.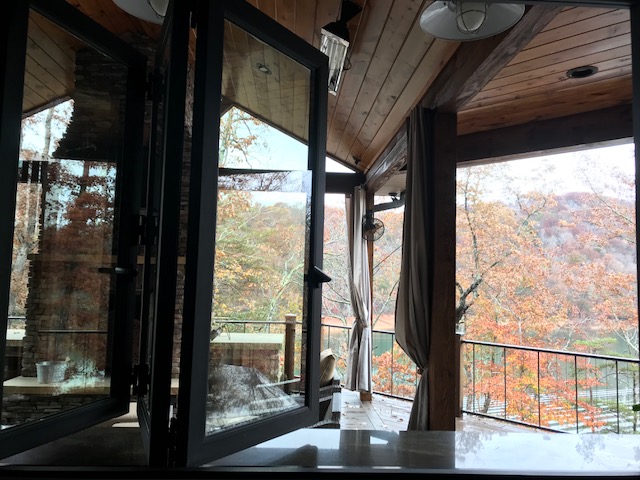 3. SIMPLIFY OPENING OPTIONS
Being able to open the windows in your lake home allows you to take advantage of the cool breeze blowing in off the water. Windows can be opened in a variety of ways, and the method of opening can have a dramatic impact on the total cost of a replacement window.
When you are trying to keep your replacement costs low, you should stick with windows that feature simple opening mechanisms. Double-hung, single-hung and sliding windows tend to be the most affordable options. Specialty windows like casement windows, garden windows or windows with an awning design can be quite costly to purchase and install.
Opting for a simple opening option gives your windows the versatility needed to open and close with ease while helping to reduce the total cost of replacing the windows in your lake home. Try to bring the outdoors in, taking full advantage of the space both in doors and out.