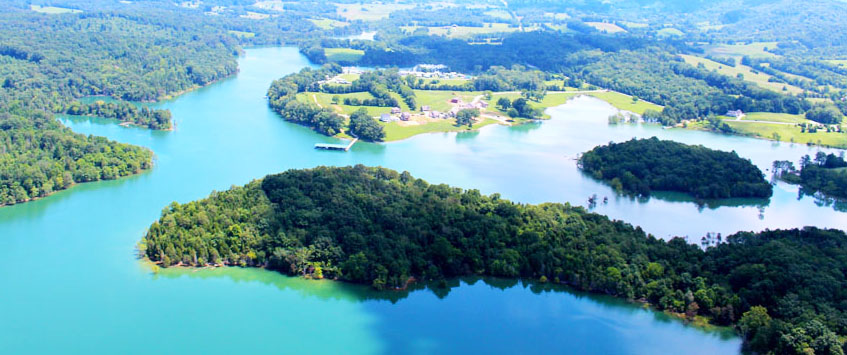 ---

Deerfield Resort - Lafollette Tn. Exclusive and secluded, Deerfield Resort is nestled between the Cumberland Mountains and the foothills of the Great Smoky Mountains. Located to the north of Knoxville, Tennessee, just east of I-75, Deerfield Resort is situated on a beautiful peninsula of Norris Lake, the largest of the TVA lakes with over 800 miles of shoreline and a surface area of 34,000 acres. The water is 200 feet deep and clean enough to drink! Deerfield Resort is the only development on the lake with a private airstrip, a championship golf course, swimming pools, a children's playground, tennis courts, restaurants, sand volleyball and much more!
City: La Follette
State: TN
Location: Norris Lake
Homes: $200,900+
Home Sites: $179,000+
Air Strip: Yes
Acres: 1,700
Gated: No
Golf: Yes
Club House: Yes
Pool: Yes
Marina: Yes
BEST PLACES TO LIVE
Deerfield Resort is a premier resort on Norris Lake! Enjoy 1,000 acres with club house, golf, pool, sand volleyball, tennis, marina and more!
PRIVATE AIRSTRIP
Deerfield Resort is the only lake community and private resort on Norris Lake with its own private airstrip.
LOW COST OF LIVING
East Tennessee offers a great great quality of life that everyone can afford. Lafollette, TN's cost of living is 18% lower than the U.S. average.